Looking for customers who can directly tap on your products?
Try Pay Per Click (PPC)/ Google Ads through Inmantech. We are a certified PPC management company in Hyderabad, India with years of experience in creating and optimizing successful campaigns.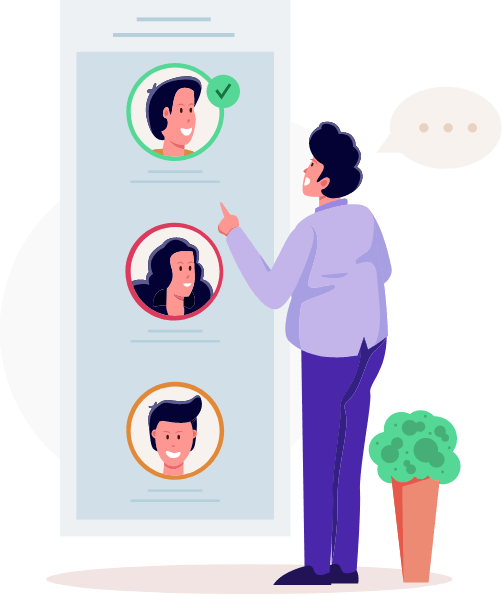 Google Ads, an online paid tool that helps to reach your product/service to your end customer through the Google search Platform. Google lists its paid advertising on the top of the Google search result page.
Pay per Click (PPC)/(SEM) Search Engine Marketing gives an instant boost to your business conversion rate & elevates your brand value and visibility with minimum budget.
The Inmantech Google Advertising team helps you to acquire qualitative leads with a minimum spend.
Why do you need the best Google Ads Agency?
Google advertising can be one of the best ways to generate a good amount of business from your website. But it requires expertise in creating ads. If ads were not created in the right manner, you may end up losing money.
We as a PPC Company or Search Engine Marketing agency will be targeting your audience for the ads using options like remarketing, keywords, a position with the most optimum bidding prizes so that your budget is not affected at all.
We are also proud to announce that we are Google Partner/Google AdWords Certified Company.
We are a top Digital Marketing Company in Hyderabad providing the best Search Engine Marketing (SEM) / PPC services / Google Adwords Services all over India.
Our Digital Marketing Agency has a set of young and talented professionals who can create ads that reduce your CPC and generate leads with minimum spending.
Marketing online can be a costly affair, but at Inmantech we make sure you charge the minimum cost per click by maintaining good quality score and makes you reach the right sort of audience.
Inmantech Google Ads management strategies are designed to meet the needs of our clients and their market conditions. We provide up-to-date, Pay Per Click services that include: Google Search Ads, Video Advertising, Display Ads, Remarketing.
Collaborate with us – an expert PPC Advertising company to your team
We are the Google Adwords Agency partner since 2007, owning India's first MCC account and have managed hundreds of campaigns ever since.
Every rupee that our client spends matters. Benefit a positive ROI with our Google search advertising. Spend money wisely and use the most targeted and cost-effective form of Google advertising.
Our experience is put into your campaign to successfully deliver results at the best Cost per click.
We offer specific display marketing strategies to increase brand exposure, engagement & conversions. We at Inmantech with years of experience successfully manage both direct response campaigns and brand awareness campaigns.
With 13+ years of experience in online advertising, Inmantech AdWords team is ready to help you to get a competitive advantage by creating video adverts that will increase your brand's presence and value.
Turn your valuable 'potential customers' into 'loyal customers'. Our team will assist you in re-engaging users who have shown interest in your product/services by developing a strategy that will meet all your needs.
80+ % of traffic to a website is generated from mobile in the current scenario. Targeting with mobile ads will give high ROI & qualitative leads for growing your business. Our professional marketers will help you engage users by developing a strategy that will meet all your needs.
Viewer base of youtube is growing day by day and it has become a very important part of any business. Creating a video campaign and reaching the right audience is very essential for a business. We help you in reaching the right audience and increasing your brand awareness through youtube advertising
Extensive Research
We stand in your shoes and understand your business and your products before creating paid campaigns. We dig into keyword research to find the right ones for you.
Customised Strategy
We don't follow a one for all strategy and believe in customising the campaign as per the target audience and keywords. We focus on your goals and decide on the demographics and device targeting.

Campaign Setup
We start from scratch, from Landing page recommendations and creating an ad account to creating lists, keywords and ad texts.
Campaign optimization
We monitor every day to achieve the best result of the rupee you spend and optimize the campaign to achieve goals.
Why should you hire Inmantech for your Google Ads?
Successfully launched the first Digital marketing campaign for PAN India
Became Google Adwords Agency Partner-Owned India's first Agency MCC acount
Won Best enterprise channel partner for Andhra Pradesh
Inmantech won the google partner Grand Prix, one among the top 10 in the summit held in Singapore
We have run successful campaigns with different clients across industries like-apparel, Furnishings, education, and furniture.
Launch your Google Campaign and increase your business.