What can Instagram Advertising Agency do?
Make any of your posts into an advertisement right away.
Determine who is most important to your company, and then target them using flexible target options.
Advertising costs are yours to decide. Pick a budget that matches your business's goals. Optimize your budget any time.
Learn to understand the performance of your ads through analysis, so you'll be able to learn what works and how you can improve your performance with time.
Then, boost any post to transform into an advertisement, or utilize Ads Manager for more sophisticated multi-platform campaigns.
An all-in-one, advanced tool to create ads on Instagram, Facebook, and more.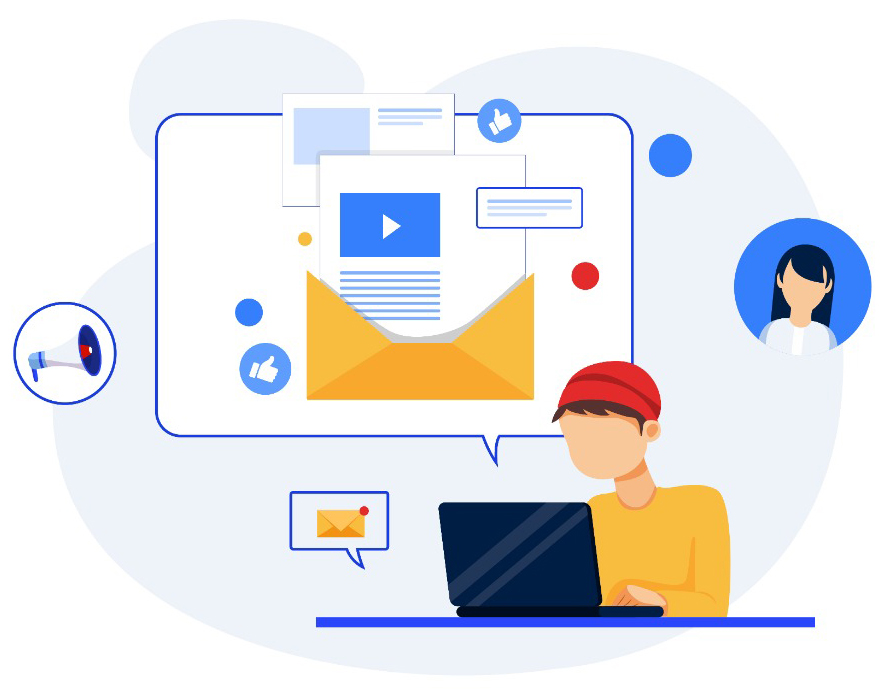 Benefits of Instagram Advertising
There are over 700 million people who use Instagram and the user base is constantly growing.
It helps your brand become memorable as Instagram is different from other social media platforms because it is visual. Instagram's content is primarily visual and not text-focused.
Instagram ads aren't intrusive which means they are less likely to disturb your intended audience.
Instagram's engagement rates are greater than that of engagement of the other platforms for social sharing.
It is easy to connect Shopifyand sell your items immediately.
Yotpo, the ecommerce marketing platform, reported that people are more likely to engage on Instagram than on facebook for the branded content.And as per stats they instagram engagement rate is 58 times more that of facebook.
Our Instagram Agency Approach for your Ad Campaigns
Instagram Ad Discovery
Prior to anything else, we must get to know the brand or business of our clients is our primary goal. The first step that our Instagram agency takes is to begin the research stage in your marketing campaign. We will analyze your company's goals, objectives, and target audience to formulate an individual Instagram marketing strategy for your company. What are the goods or services you offer your audience? What goals do you hope to accomplish? What is your ideal audience? These details will help us decide the most effective advertising strategy to achieve the greatest possible outcomes.
Instagram Ad Creation
After you have decided that your Instagram campaign strategy for advertising is in place After that, we'll start developing your Instagram advertisements. Our experts from our digital agency will create a variety of Instagram ads that will be used for your company. It could be carousel ads or videos, stories ads sponsored advertisements, IGTV ads, etc. Once you have given us your approval, we'll begin your advertising campaign on Instagram.
Instagram Ad Tracking
When your Instagram advertisements are running and we are monitoring them, We will ensure that your advertisements are running and in line with the budget you have set. The most important thing is that our team will monitor the performance of your ads and stop any combination which isn't performing.
Instagram Ad Optimization
While your Instagram advertisements continue to be run the digital agency will be looking for ways to improve your performance. Our Instagram advertising experts will review the performance data that is associated with your campaign and implement changes to enhance the efficiency of your ads. This could involve creating new audiences, generating new advertisements, testing different kinds of campaigns, or simply developing new innovative ways to market your company. Ad optimization is a highly developed ability and is among the main advantages when working through an Instagram Advertising Agency Hyderabad.
Monthly Reports on Campaign Performance
You will receive Instagram advertising reports every month from our agency. They will provide the number of people contacted, clicks made, as well as the rates of conversion achieved through the course of your campaign. If you decide to go this route you'll be able to meet the agency you work with on a regular time to review the performance of the campaign.
What are the key indicators to look for when you visit the Instagram advertising agency?
Advertising on social media is a crucial component of maintaining a successful online marketing strategy. You are aware of the potential to enhance your marketing using these platforms however, you are also aware that working with the correct agency for social media can affect the success of your marketing campaign.
But how do you identify which agency is the right match for your company? One of the primary factors to consider when researching Instagram companies is their transparency. Whatever your business's size or budget, you must find an agency that offers the same pricing and top quality services and still fit within the limits of your Instagram marketing budget.
It is also important to assess the ability of the social media marketing team. Does the company have experienced marketing professionals with a proven history of producing effective marketing materials? Are they aware of the latest trends in marketing and receiving ongoing training?
Employing an agency with an excellent track record for the highest level of success is essential.
Why Should You Choose Our Instagram Advertising Agency?
We at Inmantech, are committed to making use of digital marketing to help our clients increase their business. We are aware that the ideal Instagram advertising strategy could be just what your company requires to help you grow and that's why we're here to assist you in making use of it. But that's only the beginning of what makes us the top Instagram marketing agency you can work with. There are many factors that distinguish our agency from the rest of our competitors in the field. We are proud of many things we consider ourselves and which really make a difference. But, here are three reasons that could be important to your company the most.
1.We have experience with other Social Media Platforms
Our experience with Instagram's platform and its ability to promote ads isn't where we determine our boundaries. Our team of marketers is also adept in working with other major social media platforms such as Facebook, Twitter, and LinkedIn. We also offer additional advertisements on social media solutions that help our customers make effective ads for social media across any social network. Being aware of other platforms can help improve your advertisements on Instagram since we know what a great social media ad should look like. In simple terms, we are experts in social media, and we are familiar with the importance of social media advertising. Working with us ensures that you always have the most effective social media marketing campaigns to use on Instagram.
2.We'll maximize your returns advertising budget
It is the only method to get positive returns from your ads is to create advertisements that yield low-cost results. If your company is investing too much in advertising but not getting enough outcomes, then it's time to contact our team. It's not necessary to join an agency that's social media goal isn't to maximize the return on investment. We design your advertisements to be perfectly within your budget while making sure that they yield outcomes. We realize that the way you spend your advertising money is just as important as how much you pay. Additionally, we are able to create a budget specific to your advertisements too. Making the most on Instagram's marketing budget is just as essential to us just as it's to you.
3.We're more than just an Instagram Marketing Agency
When we design your Instagram advertisements, we arrange them to work alongside other online marketing elements, like your website. This helps ensure that your ads have the maximum impact. Although we are highly skilled in Instagram or social media ads we are able to do even more. We're a full-service online marketing agency. That means that you don't need to limit yourself to Instagram advertising when working with us. We've got the tools available to aid your business in SEO, content marketing ,pay-per-click advertising, and many other things. There's a vast digital world that you can access with digital marketing and we can assist!
Launch your Instagram Campaign and increase your business.